Since 1998, Regina has helped families in transition address their legal issues related to custody, child support, alimony, and property division either through negotiated settlements or litigation. As of 2006, she has been offering alternate dispute resolution services including weekend mediation and Collaborative Divorce.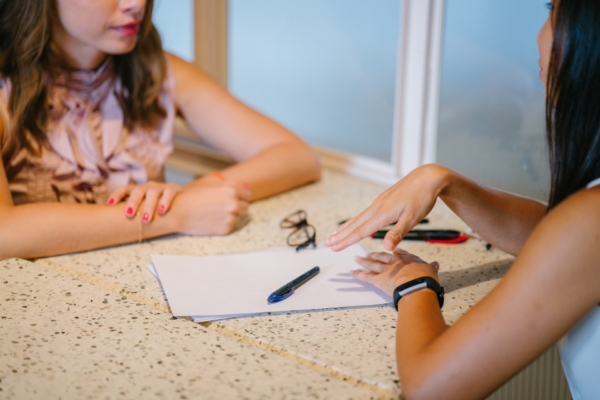 Initial Consultation
An initial consult is the first step towards learning what a prenuptial agreement or separation and/or divorce case may look like for an individual.
In the first meeting, which is completely confidential, the client will learn about his/her rights and obligations arising from a marriage or having a child with another person. The standard issues I help people address are (1) property and debt division, (2) alimony, (3) child support and (4) child custody. In the consult, I review the various options for finalizing a prenuptial agreement or obtaining a separation/divorce. Ultimately, each client must chose his/her own path, and I then assist them with whatever option best suits that client's goals.
The first step to securing an appointment is to email a request for the intake form.  Telephone consults can be arranged Monday through Friday during normal business hours with advance online payment. The minimum consult time is 30 minutes, scheduled at least 24 hours in advance.
For assistance developing an agreement that is tailored to your family's situation, set up a consult with Regina today!
Alimony & Spousal Support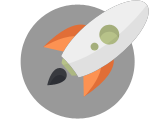 Alimony, also referred to as spousal support, is sometimes requested in a divorce either for a short-term, such as two years, until a party can be reasonably expected to be self-supporting, or for an indefinite time, which can continue until either party dies or the recipient remarries.  The latter option is most often considered in long term marriages where there is an unconscionable disparity in incomes.  There are many factors to be taken into account in determining the amount and duration of alimony, including the reasonable needs of the party seeking alimony and the other person's ability to pay.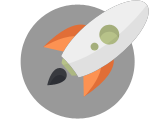 Minor children need to be financially supported by both parents.  Each state has its own formula for calculating support.  In Maryland and DC, both parents will need to exchange (1) income information, (2) the cost of health care for the child and (3) daycare or after-care expenses, so that the child support calculations can be prepared.  The D.C. government provides a helpful on-line tool Child Support Guideline Calculator.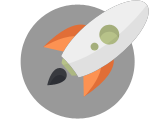 Parents that are planning to separate need to develop a Custody Agreement, which is also known as a Parenting Plan that address child support, legal custody and a time-sharing schedule that will promote the child's best interest. Parents need to address major decisions regarding their children's education, medical care, and religious upbringing.
In contentious custody cases, the court may decide to appoint an experienced family law attorney trained in child advocacy to represent the child's best interest.  The child's advocate will meet with the child several times, typically including one visit to each parent's home, and often contacts the child's school, treating doctors, and other relevant individuals.  The child's attorney can recommend a waiver of the therapist privilege, if appropriate, and may participate in all aspects of the case and call any witnesses to trial that will support his/her position of what is in the child's best interest.
In addition to being a divorce advocate, Regina often speaks to clients about her own experience as a divorced parent and a court-appointed child's attorney in high-conflict custody cases.  To obtain assistance developing a plan that works best for your family, contact Regina now.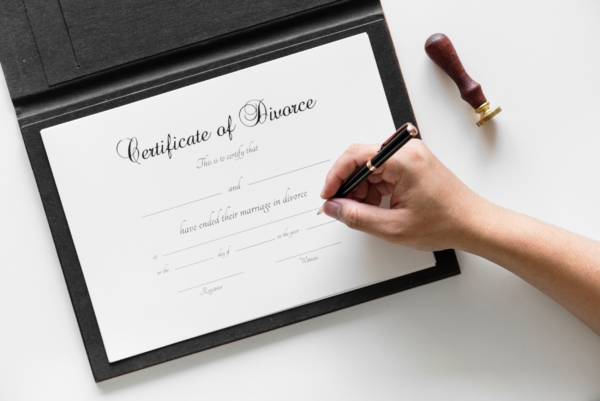 Divorce
Provide assistance to individuals either with negotiations or navigating the court process regarding child support, custody, alimony, property division, or any other issues arising from the marriage.
Regina has been helping families in the DC Area for over 20 years as a divorce professional, who has been through the process herself and understands not just the legal, but also the emotional and financial challenges that a family must confront during a divorce.  Known for her no nonsense approach, as well as her creative and cost-effective solutions, she is committed to providing a timely resolution for her clients so they can move on as quickly as possible.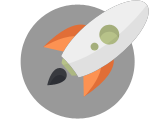 In a divorce case, the parties need to identify and value all assets and determine which ones are non-marital.  Assets that existed prior to the marriage or were acquired by gift or inheritance during the marriage need to be documented.  If assets were co-mingled, a party seeking credits may need to trace out his/her non-marital contributions.  In Maryland and DC, the marital assets need to be divided in a fair and equitable manner after taking into account many factors, including the length of the marriage, the reasons for the divorce, and each party's contributions to the family.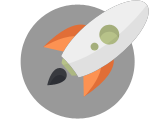 Mediation & Collaborative Law
Mediation and Collaborative Divorce techniques are used to promote settlements outside of court.  Alternative methods of dispute resolution help 85% of couples avoid a contested court case, thus minimizing legal fees.  Using joint experts when needed, such as child specialists, appraisers or valuation experts, is part of the Integrative Law approach that promotes the family's overall well-being.
MEDIATION is where the parties jointly retain a neutral professional to facilitate the discussions necessary to address the major issues arising from a separation.  By gathering all the relevant information in an informal process, and working through the various options for a global solution in private sessions, couples can reach a confidential agreement regarding custody, child support, spousal support and/or property division.  The couple sets the pace of the meetings, which are paid for at the time of service and not in advance.
COLLABORATIVE DIVORCE is a process that involves both parties retaining individual counsel and agreeing to 4-way meetings, where everyone will work as a team to gather the necessary information and generate options for a solution that will promote the family's overall well-being.  Everyone voluntarily agrees to this confidential and cooperative process, using joint experts as needed, where the couple sets the pace for the meetings, which are scheduled as needed until they reach a final agreement on all issues.
Generally, prenuptial agreements simply set out what a couple wishes to define as separate property versus joint/marital property, and in the event of divorce they lay out how their assets will be divided and how they want to address the issue of alimony. It is best for a couple seeking a prenuptial agreement not to wait until the last minute. Each side must be prepared to provide the other with full financial disclosure, and it is preferred that each party have his/her own attorney to review and negotiate the terms of this contract.These contracts are meant to provide engaged couples with peace of mind.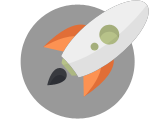 Some married couples that did not enter into a prenuptial agreement prior to their nuptials want to clearly identify the assets they intend to keep as separate versus marital.  Sometimes, they also wish to establish a cap on alimony in the event of a divorce.  These contracts are intended to promote greater trust and understanding within the marriage.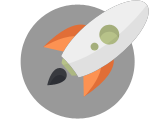 Online mediation is scheduled as a 2-hour session via Zoom.  This is an efficient option for couples seeking to resolve their issues outside of court in any county within Maryland.  As a neutral, Regina can help facilitate a discussion so the parties address the required issues for a global settlement in family cases involving a prenuptial or postnuptial agreement, alimony, custody, child support, property division, debt, pets, finances, and insurance.
I am committed to providing stellar legal services at a reasonable price-point. Together with my clients, I strive to develop a legal strategy that works within their budgets tailored to meet their needs regarding a either a prenup or postnup, or separation/divorce cases involving child support, alimony, custody and/or property division. Flat-fee prenups and separation agreements are available upon request.
Office: 4800 Hampden Lane, suite 200, Bethesda, MD
Phone: 240-621-0559
Email: rad@reginademeo.com