Regina is known as an energetic and passionate motivational speaker, who has presented before large audiences since 1999. In addition to being a nationally recognized scholar on family law issues, throughout the past decade various non-profits, universities, bar associations, and organizations have invited her to speak on a variety of other topics that are dear to her, including:
∙ The importance of scholarships
∙ Financial literacy
∙ Forgiveness
∙ Work-life balance
∙ Law in the 21st century
∙ Modern dating
∙ Negotiating prenuptial agreements
∙ Flexible thinking; and
∙ Family Law the Collaborative Way.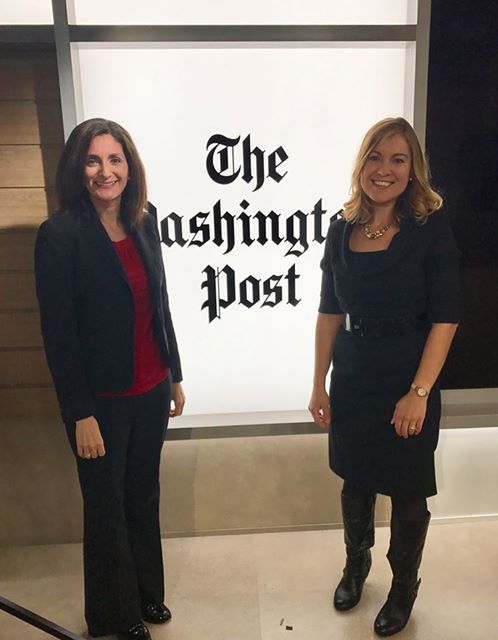 The Washington Post Express Baggage Check Live
Live for the third episode of The Washington Post Express "Baggage Check Live," hosted by advice columnist Dr. Andrea Bonior, Regina DeMeo discusses how to manage money in a relationship.