Regina is an avid writer, who has since 2010, maintained her own blog about dating, parenting, common issues families face, and divorce.  In addition to publishing scholarly articles on family law, she enjoys creative writing.  In 2013, she wrote a children's book, "Gina the Gymnast" based on her own life story.  Since then, she has published several articles about children for Kidzedge, and a few on prenups and conscious dating for Splitopia.com.  In 2014, she began writing a column on Love & Money for Wealth Strategies Journal, and currently she is working on a fictional memoir.
Love and Money with Regina DeMeo (S01E01) – Marital and Domestic Partnership Agreements
Love and Money is a podcast series of the wealthstrategiesjournal.com covering topics in family law, mediation, and collaborative divorce.
Love and Money with Regina DeMeo (S01E01) – Marital and Domestic Partnership Agreements
This episode of Love and Money, a podcast series of the wealthstrategiesjournal.com, will cover Marital and Domestic Partnership Agreements.
Love and Money with Regina DeMeo (S01E02) – Issues in Family Law Cases
This episode of Love and Money, a podcast series of the wealthstrategiesjournal.com, will cover the issues surrounding Family Law cases.
Love and Money with Regina DeMeo (S01E03) – ADR in Family Law
This episode of Love and Money, a podcast series of the wealthstrategiesjournal.com, will cover the basics of Alternative Dispute Resolution (ADR) in family law cases.
Before You Remarry, Consider a Prenup (August 4, 2016)
If you're newly in love, the idea of a signing a prenuptial agreement may make you flinch.  This is understandable, but while a prenup may sound unromantic, in practice, it's one of the best ways to protect your good will. […] Flexibility, and 3 Other Key Skills for Collaborative Success (September 28, 2016)
You've probably heard about "conscious un-coupling," and may well want an amicable parting of ways in your own divorce.  Many people choose an "alternative dispute resolution" (ADR) process such as divorce mediation or collaborative divorce for just this reason—they want to preserve good will and protect their children and their future as co-parents (if they have kids).  Mediation and collaborative divorce also can save hundreds of thousands in legal fees, help you avoid litigation, and protect you from having to disclose embarrassing details in an open courtroom. […]
We've all heard about "conscious uncoupling" by now—the idea of separating amicably in order to preserve goodwill and/or avoid financial ruin.  But "conscious coupling" matters too—taking a more conscious approach to dating and re-mating, once you're finally through the split and ready to get back out there. […]
When you're married, you rely on your spouse to handle various things.  Perhaps he cooks, and you do the dishes.  Or you clean, and he takes out the trash.  Maybe you set the budget, and she makes the travel arrangements.  Or she takes the memorable pictures, and you organize them into albums.  You divide and conquer based on your strengths and weaknesses.  After you split, it can take a while to renegotiate with yourself from a division of labor to doing most of it yourself. […]
"Love & Money" (2014 – 2017)
Column, Wealth Strategies Journal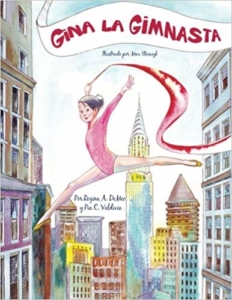 Gina La Gimnasta
(March 12, 2015)
Gina la Gimnasta es una niña con mucho talento, que viene de una familia no muy tradicional. Sus padres perdieron el contacto antes de ella nacer. Gina tuvo una vida llena de aventuras pero siempre en el fondo se preguntaba sobre la existencia de su padre. A pesar de haber ganado muchos premios académicos así como gimnásticos, Gina siempre sintió que algo le hacia falta en su vida. Finalmente ella busca a su papa y así es como descubre la felicidad verdadera al conocer a su padre y al resto de la familia. Ahora ella es muy felix al sentirse aceptada y querida por todos ellos.
KidzEdge.com (2014)
Top 5 Lessons Learned From Sports (September 2014)
5 Reasons Kids Make Us Better People (October 2014)
4 Tips for a Smooth Transition Away From a Sport (November 2014)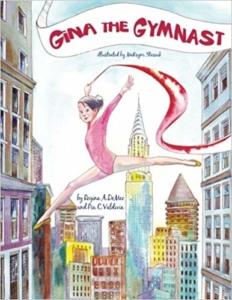 Gina the Gymnast (
August 7, 2013)
Gina the Gymnast is a talented little girl, who grows up in an unusual family structure. Her parents lost touch before she was born, and she spends a lifetime wondering about her father, even though she has many exciting adventures of her own. Despite winning tons of awards, both as a gymnast and scholar, Gina keeps sensing there is something missing in her life, until she finally finds her father and discovers the true joy of acceptance and belonging when she reconnects with her entire family.
The Maryland Psychologist (Fall 2012)
Article on the Benefits of ADR.
"Family Law- The Collaborative Way" (2010)
Presentation for law students to understand the collaborative law process.  Copyrighted and used at GW and Georgetown Law.
In Marriage, Knowing What's "Ours" and "Mine" is An Asset (October 17, 2003)
Published in Washington Business Journal, this article emphasizes the importance of prenups to clearly define what's marital versus separate assets.